NEWS
The Academy of the Ministry of Finance has become a member of the international digital platform Credly
10.02.2022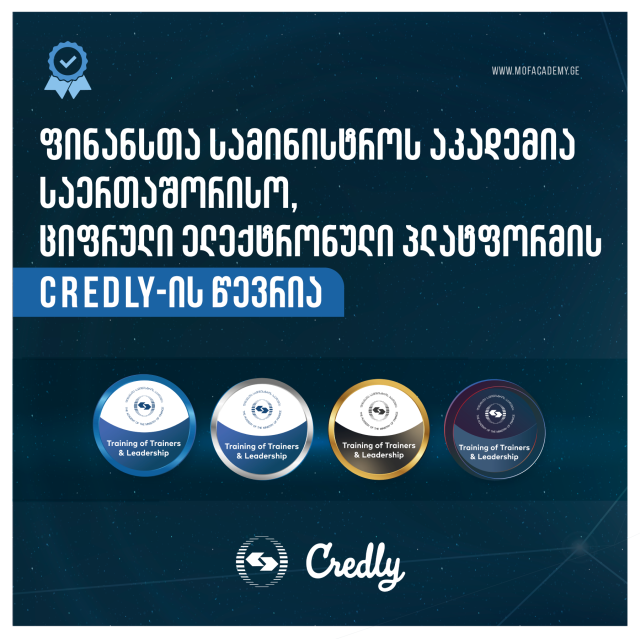 The Academy of the Ministry of Finance has become a member of the international digital platform Credly.
Platform Credly collaborates with leading international educational institutions such as: Project Management Institute, Pearson and others. It also issues digital certificates to the services and products of organizations: Microsoft, Google, IBM.
The advantages of this digital certificate are its stability, reliability and the possibility of online verification, as a result of which the interested person can see the information on what skills and knowledge the holder of the electronic certificate has acquired after completing any training course.
The additional function and purpose of the platform is to share the certificate on the social network Facebook, LinkedIn, Twitter and e-mail and to promote the training organization or course.
The main value of the Academy of the Ministry of Finance is to create and develop products and services tailored to the needs of consumers.
Being focused on innovation, we decided to be the first in Georgia to introduce this service and issue digital certificates.
Introducing such an innovation in the age of digital technologies is important both for our organization and for the listeners of the academy.
#Credly #MOFAcademy